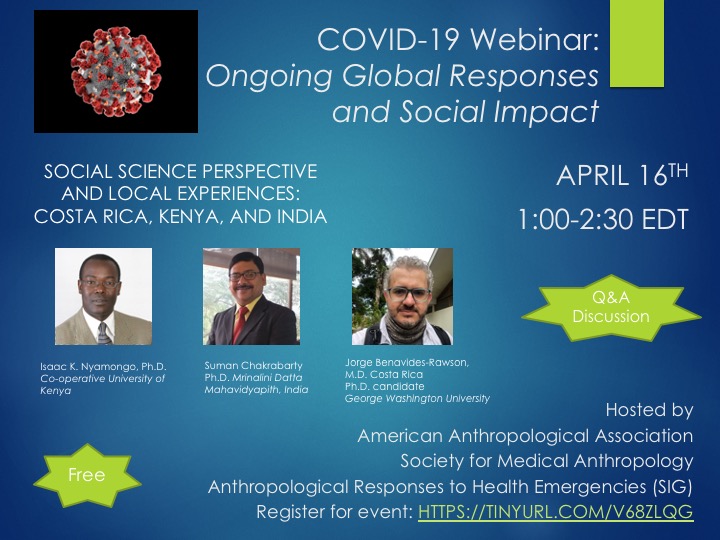 This webinar, the third in a series, focuses on social science perspectives from three different countries: Kenya, India, and Costa Rica. It is hosted by the American Anthropological Association, the Society for Medical Anthropology, and Anthropological Responses to Health Emergencies (ARHE–us!).
The speakers are Isaac K. Nyamongo, Ph.D. from the Co-operative University of Kenya; Suman Chakrabarty, Ph.D. Mrinalini Datta Mahavidyapith, India; and Jorge Benavides-Rawson, M.D. and Ph.D candidate, George Washington University, speaking on Costa Rica.
Go to https://tinyurl.com/v68zlqg to register. The webinar is free, but you will need to make a profile and add the webinar to your "cart" and go through the motions of "buying" it. Then look for two emails: 1. a confirmation email and 2. the email with the zoom link and other information.