We are excited to announce the first annual ARHE Policy Brief Award is now open for submissions. The aim of the award is to encourage and acknowledge the contributions of anthropologists by providing the humanistic side of policy recommendations for responding to health emergencies.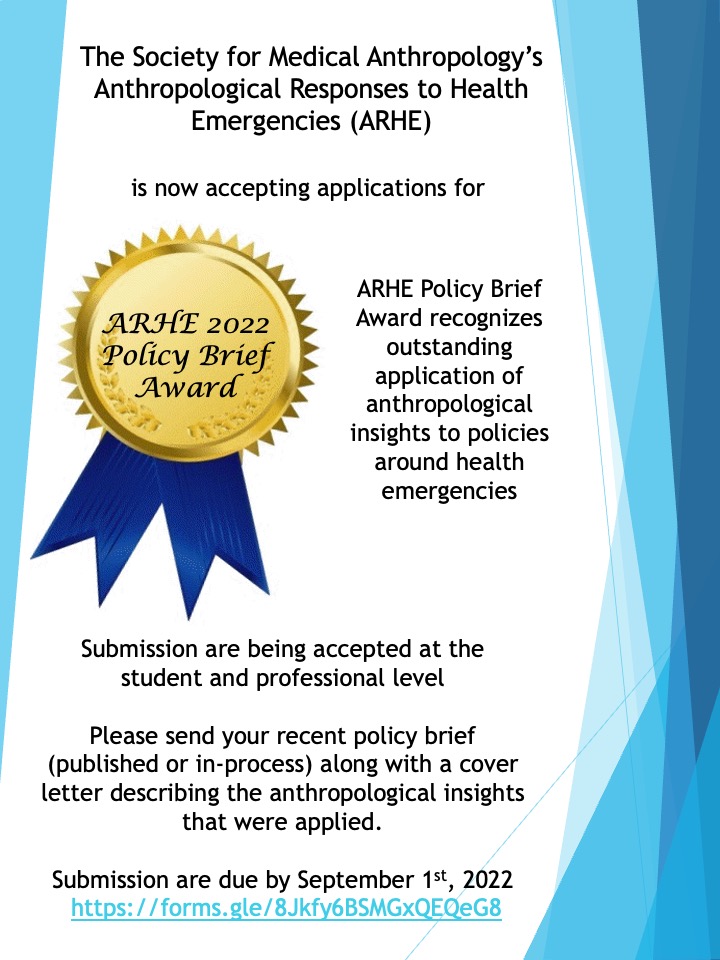 There are two levels for the award (student and professional), both have a $100 award each.
Criteria
No more than 10 pages
All health emergencies topics are accepted
Must integrate anthropological insights necessary for a successful response effort
Submission accepted at https://forms.gle/8Jkfy6BSMGxQEQeG8
All submissions due by September 1, 2022.